Cool Washer Stuff on Amazon:
scroll >>> for more items
Post# 520960 &nbsp 5/28/2011 at 06:45

(4,571 days old)

by bpetersxx (laf in on the banks of the Wabash River) &nbsp
&nbsp



I thought this was a dishdrawer type of DW but it is a countertop type

The thing costs 900 dollars

At that rate you could get a 200 dollar countertop DW use it replace it a few times for the cost of this one


If I'm going to pay 900 dollars for a countertop DW it better last like a vintage DW does because I'm not going to replace something like this every few years

Does my reasoning sound logical or am i just conditioned to want quality for a dollar not junk shoved down out throats


Maybe I should have Robert put this in DL cause the things I could say about stuff like this belong there CLICK HERE TO GO TO bpetersxx's LINK on eBay
Post# 520994 , Reply# 1 &nbsp 5/28/2011 at 08:36

(4,571 days old)

by gmmcnair (Portland, OR) &nbsp
&nbsp
I can understand your perspective...



I considered a countertop dishwasher on a few occasions myself, and was appalled at the prices of some of them. $900??! It better be a solid company with a very LONG and comprehensive warranty....especially when I can get a portable that does an adequate job and holds a regular load for half that. It's definitely all about value in addition to quality, and some of this stuff is incredibly overpriced for what you get.
---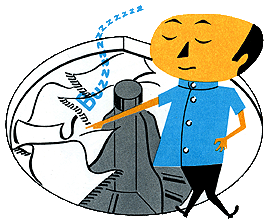 Comes to the Rescue!

The Discuss-o-Mat has stopped, buzzer is sounding!!!
If you would like to reply to this thread please log-in...