Thread Number: 35322
Best looking front load washer?????
[Down to Last]
Cool Washer Stuff on Amazon:
scroll >>> for more items
Post# 527814 , Reply# 1 &nbsp 6/30/2011 at 08:17

(4,538 days old)

by mark_wpduet (Lexington KY) &nbsp
&nbsp



Hey Mike!

I agree somewhat. But I think the LG's look great too (some of them).....I've read where the exterior was also a little more solid on the outside than the Duets, not sure if WP has made the latest duets exterior sturdier though. The Maxima looks very solid........

Even still. I hope my first generation Duet keeps on going. I saw a video on youtube of a full wash cycle of a newer duet, and it looked like it used 25% of the water my Duet uses. The same user showed the bulky cycle as well and it looked like the same amount of water mine uses in the regular cycle. I'm happy with the amount mine uses but it doesn't need to be any lower than that.
Post# 527830 , Reply# 2 &nbsp 6/30/2011 at 10:18

(4,538 days old)

by PassatDoc (Orange County, California) &nbsp
&nbsp

LG's look sleek, but I'd stay away because of horror stories I've read re: repair support. I think Duets are probably the nicest looking machines out there, with Electrolux not too far behind.

My Frigidaire 2140 washer and 1442 dryer just turned five years old. So far, no issues. It would be nice to see them reach ten years old without any problems. I have no idea where my washer spider is in terms of deterioriation, of course. I avoid chlorine bleach and use oxygen bleach only when necessary. I use powder HE detergent only to avoid liquid-detergent residue accumulation on the spider and elsewhere. Still, the spider is aluminum and is going to break some day. The washer itself does a nice job of cleaning while using less water than my prior TL. It must use more water than today's models, since it's no longer on the list of models that qualify for water rebates in our area. The 2140 was introduced c. 2003-4, so the design is nearly ten years old.


Post# 527841 , Reply# 4 &nbsp 6/30/2011 at 11:16

(4,538 days old)

by foraloysius (Leeuwarden, Friesland, the Netherlands) &nbsp
&nbsp


Post# 527842 , Reply# 5 &nbsp 6/30/2011 at 11:22

(4,538 days old)

by joe_in_philly (Philadelphia, PA, USA) &nbsp
&nbsp


Post# 527889 , Reply# 7 &nbsp 6/30/2011 at 15:02

(4,538 days old)

by laundromat (Hilo, Hawaii) &nbsp
&nbsp



I like the new LGs with the square windows the best and my second choice would be the new Maytags.My only concern with the Maytags is there is no access to the button catcher. Most others have it easily accessible and it really does help keep the repairs to a minimum.As far as fear goes with LG service, it has gotten quite a bit more under control now that Sears has them making a lot of their appliances.
Post# 527951 , Reply# 8 &nbsp 6/30/2011 at 22:02

(4,537 days old)

by arbilab (Ft Worth TX (Ridglea)) &nbsp
&nbsp


Post# 528070 , Reply# 14 &nbsp 7/1/2011 at 14:40

(4,537 days old)

by mrb627 (Buford, GA) &nbsp
&nbsp
Imperial


---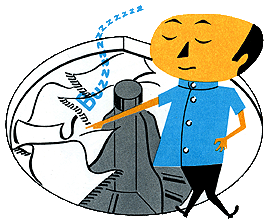 Comes to the Rescue!

The Discuss-o-Mat has stopped, buzzer is sounding!!!
If you would like to reply to this thread please log-in...