Cool Washer Stuff on Amazon:
scroll >>> for more items
Post# 528197 &nbsp 7/2/2011 at 02:28

(4,536 days old)

by spinspeed (Far North New South Wales Australia (originally London UK)) &nbsp
&nbsp



I saw the whirlpool dreamspace 10kg fl washer in bing lee store today. Looks really cool. Does anyone have any experience or info on this model? Does it have a pump that circulates the water during wash and rinse cycle and sprays over the load? My aging zanussi IZ does this and is really cool CLICK HERE TO GO TO spinspeed's LINK
Post# 528308 , Reply# 2 &nbsp 7/2/2011 at 16:26

(4,536 days old)

by spinspeed (Far North New South Wales Australia (originally London UK)) &nbsp
&nbsp



Thanks for that Brastemp. I did notice a port in the rubber seal of the door and thought it was for recirculation or as you say it runs water and additive directly from the soap dispenser during fill. My mum's very old Bosh FL does that.. I may still consider buying it or I may go for the big Samsung FL. decisions decisions.
Post# 528389 , Reply# 7 &nbsp 7/3/2011 at 07:42

(4,535 days old)

by logixx (Germany) &nbsp
&nbsp
I have one.



No problems washing or rinsing but the final spin can take a while. I tried to make a video of a large load but it was useless since the entire final spin took 27 minutes because of the balancing. It always does fine on the interim spins between the rinses but before it revs up to 1200... it tries to balance to perfection. *oi* It is very, very quite, though and, yes, made in Germany.

You get two manuals with it: one how to use the machine and one cycle chart. Even though the cycle chart is only two pages, it tells you everything to need to know. Of course, you can still sit there with the washer and watch it... as I do.

BTW: the rinse modifier does not add more water to each rinse as you might think from reading the manual; it adds more rinses (Normal = two, Intensive = three, Sensitive = four). The Jeans cycle is labeled Baby Laundry in France and is suitable for sensitive skin ( -> it uses the most water at 120 liters for a full load). I use it for sheets and pillow cases.

Alex CLICK HERE TO GO TO logixx's LINK
---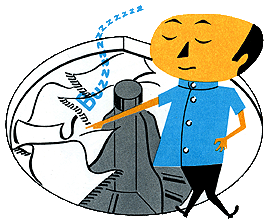 Comes to the Rescue!

The Discuss-o-Mat has stopped, buzzer is sounding!!!
If you would like to reply to this thread please log-in...