Thread Number: 35464
Why does my candy aquamatic need this?
[Down to Last]
Cool Washer Stuff on Amazon:
scroll >>> for more items
Post# 529536 , Reply# 1 &nbsp 7/8/2011 at 17:40

(4,537 days old)

by dyson2drums (United Kingdom) &nbsp
&nbsp


Post# 529628 , Reply# 4 &nbsp 7/9/2011 at 03:33

(4,537 days old)

by Haxisfan (Europe - UK / Italy) &nbsp
&nbsp
It's to isolate noise...



I can confirm this serves as an acoustic baffle to contain the noise from the motor (as justly suggested by 'ronhic'). My Hoover has it too... that thing gives a feel of flimsiness though!

You mentioned vintage machines in your comment... there's something else about your Candy that reminds me of the old machines... the door hinge which slides into the cabinet... and... I couldn't see the paddles properly in the pics you posted... are they non-plastic?

One thing I'm a bit puzzled about is the presence of a double latch... standard machines manage with one latch... why would a small drum require two?
---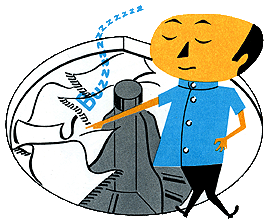 Comes to the Rescue!

The Discuss-o-Mat has stopped, buzzer is sounding!!!
If you would like to reply to this thread please log-in...