Cool Washer Stuff on Amazon:
scroll >>> for more items
Post# 537562 &nbsp 8/17/2011 at 12:05

(4,497 days old)

by kindalazy (toronto) &nbsp
&nbsp

Our a106 had some minor problems, but enough to convince me it was time to put her to rest. I saved the console for nostalgic reasons though.

The guy that sold it to us is still in business, he originally wanted to sell me a new Speed Queen, but since we are on well water, and get electricity at farm rates, I thought I'd be comfortable with an older model Maytag. He called me back a few days later, and he found a gently used Maytag LAT9406aae. I did take pictures, but couldn't figure out how to download them from my iPad, sorry. He said he had to replace the bearings, what would cause them to wear out? In any event, the washer was delivered, and was in mint condition.

I love that when you select super, it fills right up to the top, the long spray rinse on Easy Care, and the weird agitator has great rollover. There is slight tub indexing, maybe 1/4 to 1/2 inch, is this normal?

Also, was this a smart purchase for a daily driver?

Cheers.


Post# 537567 , Reply# 1 &nbsp 8/17/2011 at 12:09

(4,497 days old)

by macboy91si (Frankfort, KY) &nbsp
&nbsp
Maytag



I think a more popular opinion here would be you should have kept the 106 :)

Personally I would have, I'm not a fan of the later Maytags with the fast stroke. I've also heard of many seal and bearing replacements on them. Also this is to assume your newer Maytag is not an Amana-tag or Norge-tag, many are not "real" Maytags. I don't know what that model number you have is though.

Out of curiosity, what was wrong with the 106?

-Tim
Post# 537597 , Reply# 3 &nbsp 8/17/2011 at 13:43

(4,497 days old)

by macboy91si (Frankfort, KY) &nbsp
&nbsp
Machine



I'm gonna go out on a limb and say this is actually a Newton machine. It's a fast stroke agitation. It's very similar in design as you're old 106, just a bit cheapened :) While I'm not a big Maytag guy, I do like the slow stroke of the older models much more. I under-load my washers anyhow (except the poor little portable BD I have) so the Maytag still does fine even if it has less than spectacular rollover. We had the fast stroke models at the college campus and I did not like them, they were also unreliable in MY experience. Your mileage may vary :)

-Tim
Post# 538640 , Reply# 5 &nbsp 8/21/2011 at 21:29

(4,492 days old)

by combo52 (50 Year Repair Tech Beltsville,Md) &nbsp
&nbsp
LAT SERIES MT WASHER



Yes this is the good MT designed and built machine, and it has a larger capacity and better wash action if it has the Load Sensor agitator [ if not get one for it ] than the old MT you had, I think you made the correct decision. The load going OOB could not damage the timer. Be sure that the washer is leveled properly as close to the floor as possible with all four rubber feet in place and all four lock nuts tight against the base of the washer. This is often a problem on Newton MTs if this is not done correctly.
Post# 538680 , Reply# 6 &nbsp 8/22/2011 at 04:35

(4,492 days old)

by akronman (Akron/Cleveland Ohio) &nbsp
&nbsp
Load Sensor


Post# 538956 , Reply# 8 &nbsp 8/23/2011 at 10:22

(4,491 days old)

by combo52 (50 Year Repair Tech Beltsville,Md) &nbsp
&nbsp
MT WASHER INDEXING


---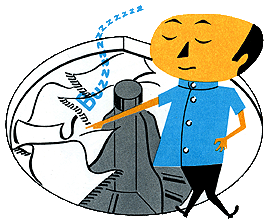 Comes to the Rescue!

The Discuss-o-Mat has stopped, buzzer is sounding!!!
If you would like to reply to this thread please log-in...