Cool Washer Stuff on Amazon:
scroll >>> for more items
Post# 541598 &nbsp 9/4/2011 at 11:32

(4,480 days old)

by laundromat (Hilo, Hawaii) &nbsp
&nbsp

Checkrate/Likes

&nbsp

1

&nbsp &nbsp




I had spoken to a salesperson at Lowes regarding a FRIGIDAIRE Affinity washer I was intersted in. She said that the model I was asking about was made to lower competitive price matching. The features I wanted were there so, I went out of my way to go and see it after buying it over the phone. The first red flag was,after I had already been informed they could deliver today,Sunday,they backed out and couldn't deliver to my area until next Friday. Hilo is 52 miles from here and has a nice home Depot store. Kona,which is where I had to go yesterday because there is no Lowes in Hilo,is 155 miles from here. I threw my bike on the bus and rode in to Kona.I wasted 7 hours of my time there and wound up going to Home Depot because I wasn't going to get the Affinity that didn't have the features I was told it had and the delivery time was too long to wait for.I looked around and was immediately approached by one of two salesladies. Her name is Cathy.She asked if I needed assistance and I explained to her my situation. She was real polite and told me they had an L.G.model on clearance and would take an additional 10% off as long as the model was $399 or over.I got a gorgeous cherry red washer for $629 and,my friend,Tony,owed me a huge favor so,he came and met me there to take the machine home.It is quite different from the one I had in Texas and the most quiet washer I ever owned.
---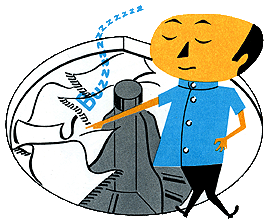 Comes to the Rescue!

The Discuss-o-Mat has stopped, buzzer is sounding!!!
If you would like to reply to this thread please log-in...