Cool Washer Stuff on Amazon:
scroll >>> for more items
Post# 544433 &nbsp 9/19/2011 at 00:28

(4,457 days old)

by stopmeister72 (Irving, TX) &nbsp
&nbsp



Just put a new u joint kit in the calypso. There was a bonking noise that was getting worse. The old u-joint had some play in the inner part and I think there wsa also a problem with the leveler. The old one had a yellow gasket with a plastic bottom and the seal seemed to snap around the ujoint - the inner dome was clear plastic. The new one has a black gasket but it doesn't seem like it seals very well. There is some space between the gasket and the new u-joint. Is it supposed to be like that? There was no water in the old one, just hope water won't get in the new one. The pic doesn't show much.
Post# 544461 , Reply# 1 &nbsp 9/19/2011 at 07:06

(4,457 days old)

by DADoES (TX, U.S. of A.) &nbsp
&nbsp




Your original mechanism was the original design, with a translucent inner dome, yellow boot, and a separate yellow gasket to seal them. There was a redesign mid-production which changed to a brown inner dome, black boot, and eliminated the separate gasket. Components cannot be mixed between the two designs, a brown inner dome must be used with the black boot. I've not found info regarding how crucial is the thin foam seal. It's included only with the u-joint kit, not in the separate seal kit (o-ring under the u-joint and six bolt grommets).
---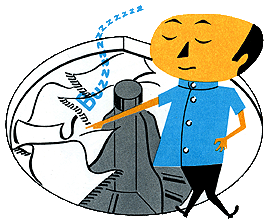 Comes to the Rescue!

The Discuss-o-Mat has stopped, buzzer is sounding!!!
If you would like to reply to this thread please log-in...