Cool Washer Stuff on Amazon:
scroll >>> for more items
Post# 44662 &nbsp 9/8/2004 at 07:04

(6,768 days old)

by appnut (TX) &nbsp
&nbsp


Post# 44756 , Reply# 6 &nbsp 9/9/2004 at 14:35

(6,767 days old)

by gansky1 (Omaha, The Home of the TV Dinner!) &nbsp
&nbsp



It does say 240/208 volt requirement! If this is not a mistake, I would be surprised if there isn't a conversion to 120 volt operation although it may not be listed on Sears' website. I think it's great if the 240v is correct, it would trim quite a bit of time from the cycle while still giving the warm to hot temp. cleaning cycles that work so well. Redesigning the baffles would probably account for .1 cu ft additional capacity, what does that add up to - a hankie or washcloth? I guess more is better in the numbers game!

CLICK HERE TO GO TO gansky1's LINK
Post# 44771 , Reply# 8 &nbsp 9/9/2004 at 20:12

(6,767 days old)

by appnut (TX) &nbsp
&nbsp



I noticed the 240 v. spec too on noe. It's probably a typo error. If it is a240 v, where's the dryer portion of the machine LOL. I wonder if the 240 v. would result in a different KWH/Yr. figure. All "t" models are rated a 278 kwh/yr. Not only did the baffles become smaller, I do believe the back of the drum was pushed back a bit more. The .1 cu. ft. increases the towel cpacity from 22 to 23 of the 48" x 24". And notice they don't have the proper color options matched with the description, they are all the white-on-white photo. Also, NO PDF VERSION OF THE OWNERS MANUAL yet. I wana owners manual online!!!!!!
Post# 45526 , Reply# 10 &nbsp 9/21/2004 at 12:40

(6,755 days old)

by frigilux (The Minnesota Prairie) &nbsp
&nbsp


---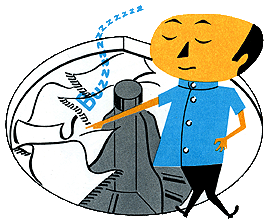 Comes to the Rescue!

The Discuss-o-Mat has stopped, buzzer is sounding!!!
If you would like to reply to this thread please log-in...