Thread Number: 37954
Best advice for moving washer and dryer
[Down to Last]
Cool Washer Stuff on Amazon:
scroll >>> for more items
Post# 564240 , Reply# 2 &nbsp 12/20/2011 at 08:13

(4,365 days old)

by combo52 (50 Year Repair Tech Beltsville,Md) &nbsp
&nbsp
MOVING A NEWER GE TL WASHER



Hi Bud the shipping rod was not designed to be reinstalled, so don't worry about it. In freezing temperatures this washer should remain upright so the balance ring will freeze evenly and not break. You also either need to pour a cup of antifreeze in the washer and run the machine in the finale spin for a minute and then when you get it out of the house remove the drain hose from the back of the washer. If you don't want to use antifreeze remove the front panel and take the corrugated hose off the water pump. Also remove both inlet hoses from the back of the washer and energize both the H & C inlet valves to drain them.
Post# 564310 , Reply# 3 &nbsp 12/20/2011 at 15:04

(4,365 days old)

by arbilab (Ft Worth TX (Ridglea)) &nbsp
&nbsp



Car antifreeze (ethylene glycol) has additives you probably don't want in a washer. A nontoxic additive-free alternative is propylene glycol. It's approved for use in food and cosmetics so harmless to a washer and very similar antifreeze characteristic. Many drugstores sell it and it's cheap. May not be on the shelf, ask the pharmacist. A pint is sufficient. It is not a regulated substance.

The dryer has no suspension so it shouldn't mind laying down. Possible to block the washer suspension but requires some disassembly. Renting a proper enclosed trailer so both can stand up is the most direct solution.
---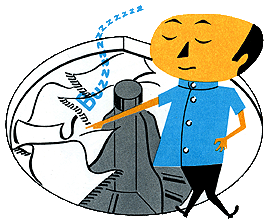 Comes to the Rescue!

The Discuss-o-Mat has stopped, buzzer is sounding!!!
If you would like to reply to this thread please log-in...