Photo For Archives, and a Plea:



I'm putting a photo up for the Archives, and I'd once again like to ask that people consider taking the moment to do that when they find neat stuff FS.

The reason is that some damn rare stuff turns up on CL and other online resources, and photos enrich our reference base. This range's photo is a perfect example - most '57-'58 GE 40-inchers are the TOL and near-TOL models like Liberators and Stratoliners. This range utilizes that same basic styling, but it's shorn of all the deluxe features, like Automatic Calrod, the second oven and the meat thermometer. That makes this a valuable photo for us to have here, particularly if someone can identify a model year, model name and model number.

So - just think about it, huh? There is no frustration in this hobby like coming to AW, using the Super Searchalator to hunt down something rare, and finding that there's discussion of a CL ad, but no photo that would give information on details. If someone buys a range with missing knobs or trim, for example, photos are the resource that can tell them exactly what to look for.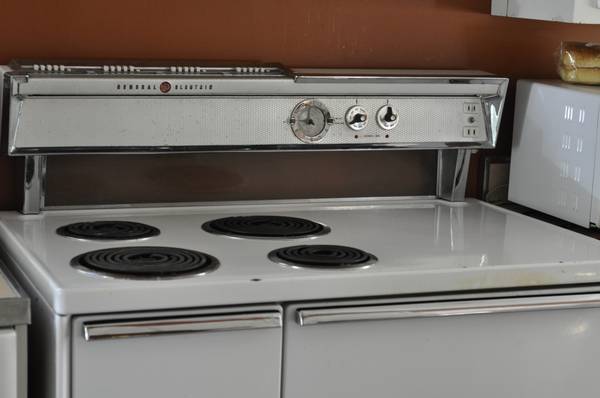 This post was last edited 12/29/2013 at 16:44