Checkrate/Likes

&nbsp
&nbsp
&nbsp &nbsp
Gotta love it. Description as follows:

"Vintage Radarange original, not sure if it works, the light inside does work. Nice & shiny chrome, glass tray inside is in perfect condition. Please msg with any questions. It is very heavy, probably 80lbs, so pick-up only."


It would obviously have to be plugged in for the seller to know the light works. At that point its not very difficult to turn the timer knob and press the start button to see if it works.

I'll venture a guess that it doesnt work! Must be a relative of the guy with the $8,000 Philco fridge also posted here.

Should I message them and ask if it works?
CLICK HERE TO GO TO ken's LINK on eBay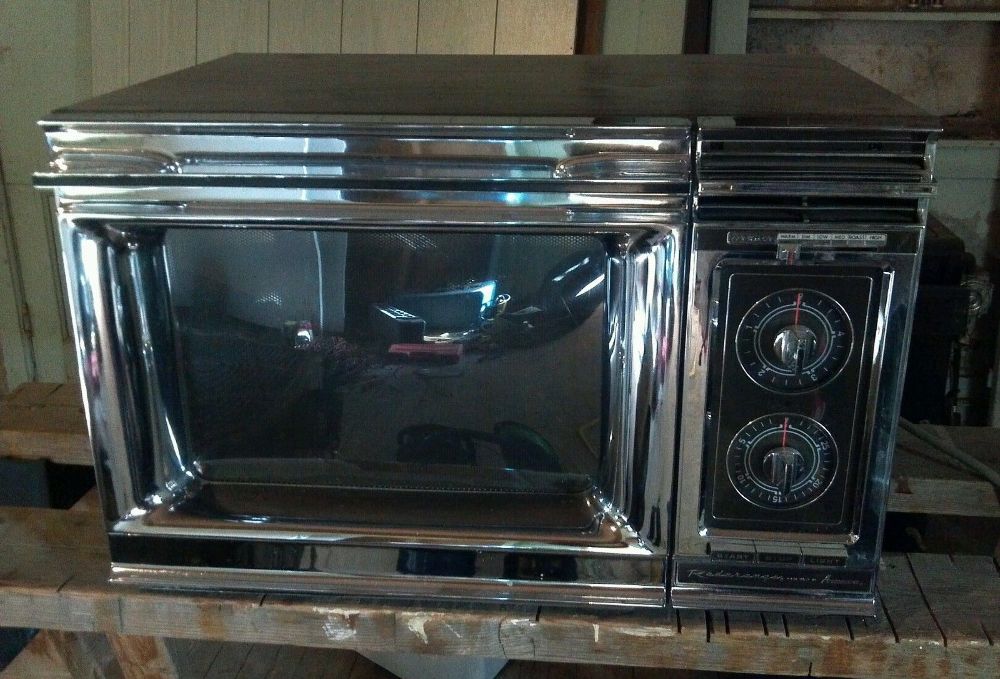 This post was last edited 03/04/2014 at 16:11