Cool Washer Stuff on Amazon:
scroll >>> for more items
Post# 49779 , Reply# 3 &nbsp 11/24/2004 at 07:38

(6,702 days old)

by parunner58 (Davenport, FL) &nbsp
&nbsp



Hi,

We have the MOL of the Frigidaire FL (made by Electrolux). We paid about $772 here in Pennsylvania for it. We have had it about 4 months now and we love it. It replaced a plastic almost TOL GE top loader that only lasted 7 years. The pump went and as this would have been the third repair on this, my wife wanted a new one. The main motor went at 2 months and the rubber suspension mounts all broke after 2 years. Our first GE lasted over 14 years and was still running when we got the new but was having troubles shifting speeds during agitation and spinning and you could sense a burning smell.

As for the new one. We have found it does save on water and detergent in just these few short months we had it. It is soooo quiet the only time you hear it is when filling or rammping up to the high speed final spin. It does have a window to watch it, which we found the Kemore elite in white does not have one. Why have a FL that you cannot see it wash. We do not pack it full like you can because we are just a family of three. I calculated out that we could put 13 pairs of jeans or 18 towels in it. This was based on the Kemore Elite or Duet advetising. We have had up to 15 regular bathtowels in ours. regular towels will dry in about 20 minutes due to the fast spin this machine has (950 rpm) A regular cycle takes about 30-40 minutes. My sister has an Asko and it takes almost two hours to to a hot wash for whites, they only hook up to cold water and it has to heat all the water itself. We are planning on getting the matching dryer if our 20 year old Whirlpool ever needs to be replaced. I very much doubt it will be too soon, the only thing it ever needed was an $11 pulley wheel a few years ago. Hope this helps. We looked on a few sites and the Frigidaire had the best ratings we could find. The Neptune had the worst. And we know about 7 dis-satisfied Neptune owners. The European models got good ratings but are very pricey yet.

Mike
Post# 49781 , Reply# 4 &nbsp 11/24/2004 at 08:27

(6,702 days old)

by veg-o-matic (Baltimore, Hon!) &nbsp
&nbsp



Yep, gotta recommend the Frigidaire FL. I got mine last spring and I couldn't be happier with it. I also got the matching dryer and stacked the pair. Lemme tell you, it's really handy to pull the dry clothes out at shoulder level.
I've jammed some pretty huge loads in the washer, and while they filled the dryer pretty far, I don't think it was overloaded.
I paid about 600 bucks for mine at Lowe's. I think they may be down to about 550.
Post# 49789 , Reply# 7 &nbsp 11/24/2004 at 10:58

(6,702 days old)

by parunner58 (Davenport, FL) &nbsp
&nbsp


Post# 49804 , Reply# 9 &nbsp 11/24/2004 at 15:43

(6,702 days old)

by foraloysius (Leeuwarden, Friesland, the Netherlands) &nbsp
&nbsp


---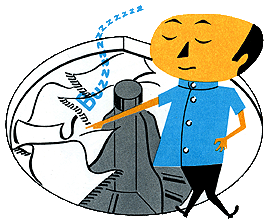 Comes to the Rescue!

The Discuss-o-Mat has stopped, buzzer is sounding!!!
If you would like to reply to this thread please log-in...