Cool Washer Stuff on Amazon:
scroll >>> for more items
Post# 50015 , Reply# 2 &nbsp 11/28/2004 at 01:34

(6,688 days old)

by DADoES (TX, U.S. of A.) &nbsp
&nbsp



Yes, I had an F&P DE04 for five years (purchased September 1999), and it was made in Canada by a GE subsidiary. Never had any trouble with that dryer and the performance was excellent. My grandmother has it now. It and the GWL08 washer were standing in 12" of water for more than 8 hours during the flood a week ago. I tried the washer yesterday evening, it appears to run OK. Gonna get the vent reconnected and try the dryer this afternoon.

The new F&P SmartLoad top-loading dryer, however, is made by F&P.
Post# 50099 , Reply# 4 &nbsp 11/29/2004 at 01:57

(6,687 days old)

by DADoES (TX, U.S. of A.) &nbsp
&nbsp



I've had a DEGX1 SmartLoad dryer and IWL12 Intuitive Eco washer since 10/8/2004. Check the other threads in this section of the message board. There are videos of the dryer drum closing and opening, with the top of the machine open.

IWL12 Washer

DEGX1 Dryer
---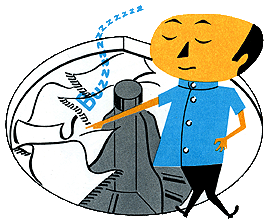 Comes to the Rescue!

The Discuss-o-Mat has stopped, buzzer is sounding!!!
If you would like to reply to this thread please log-in...