Cool Washer Stuff on Amazon:
scroll >>> for more items
Post# 50276 , Reply# 1 &nbsp 12/1/2004 at 13:49

(6,684 days old)

by frigilux (The Minnesota Prairie) &nbsp
&nbsp



I believe the indexing tub is supposed to help with the clothes 'rollover' cleaning action. Also, many indexing tubs have vertical 'speed bumps' running from top-to-bottom, which is supposed to help scrub the clothes as the tub indexes.

Having said THAT, I found the rollover to be very poor in my (1986 Frigidaire) indexing-tub machine. Consumer Reports from the era agreed. Frigidaire has made improvements since I owned mine.

I've had Frigidaire front-loading machines since 1996 and they are excellent. If you don't want to spend mega-bucks, but would like the benefits of a front-loader (water/energy savings; fast spin speeds for reduced drying time; gentleness to clothes) I highly recommend the Frigidaire front-loader.
---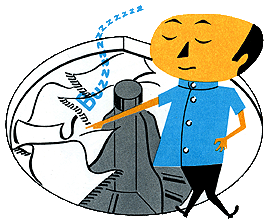 Comes to the Rescue!

The Discuss-o-Mat has stopped, buzzer is sounding!!!
If you would like to reply to this thread please log-in...