Thread Number: 67549 / Tag: Modern Automatic Washers
Rush, Live in Rio, On stage laundry!
[Down to Last]
Cool Washer Stuff on Amazon:
scroll >>> for more items
Post# 902787 &nbsp 10/12/2016 at 14:29

(2,612 days old)

by kb0nes (Burnsville, MN) &nbsp
&nbsp

Checkrate/Likes

&nbsp

3

&nbsp &nbsp




Just ran across this today. Back in 2003 Rush recorded a live concert in Rio. Geddy Lee stopped using any on-stage amplifiers for his bass years ago so the road crew took to placing mundane items behind him as a gag. In this case they embraced laundry!

Are the machines real? Somehow they appear to be larger then normal. Any idea of the make if they are actually commercial machines??





Post# 902926 , Reply# 4 &nbsp 10/13/2016 at 17:13

(2,611 days old)

by Frigilux (The Minnesota Prairie) &nbsp
&nbsp



Thanks for the video and the still, Phil, and to alr2903 and Nick for ID-ing the dryers. I agree that the band and roadies displayed a keen wit, here. God, I remember seeing them on the tours for '2112' and 'A Farewell To Kings' back when I was still in high school. Great band.

Rush-related: I am a huge fan of '90's band Pavement. Stephen Malkmus pays tribute to Rush in the second verse of 'Stereo': "And what about the voice of Geddy Lee? How did it get so high? I wonder if he speaks like an ordinary guy? (2nd voice) 'I know him, and he does.'"

The Rush verse begins at 1:33. Enjoy.







---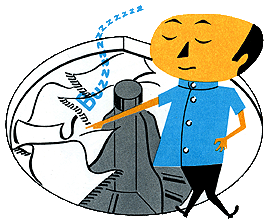 Comes to the Rescue!

The Discuss-o-Mat has stopped, buzzer is sounding!!!
If you would like to reply to this thread please log-in...