Thread Number: 685
New Frigidaire 'Turbo Boost' DW Woes
[Down to Last]
Cool Washer Stuff on Amazon:
scroll >>> for more items
Post# 50548 &nbsp 12/7/2004 at 12:45

(6,689 days old)

by frigilux (The Minnesota Prairie) &nbsp
&nbsp

Checkrate/Likes

&nbsp

&nbsp

&nbsp &nbsp




I mentioned about 7 weeks ago I'd received my nifty new Frigidaire TOL dishwasher. Cleans far better than the previous generation Frigidaire, but some tweaking is needed.

Three weeks into ownership, the two pads on the front (Fav. Cycle and Start---the rest are hidden) stopped working. Fortunately, the hidden row of pads still worked, so I used the delay start pad to start the machine. Repairman changed the circuit board. Worked for three weeks. Yesterday, same problem reappeared. He's going to change the entire control panel this time.

And it's learned another trick! The upper arm assembly pops off and drops into the lower rack when you unload dishes which have been sitting overnight. The rubber end of the arm assembly sticks to the rubber housing on the back wall of the machine. The 'pull' on the arm assembly when you you slide out the top rack is strong enough to pull the whole shebang loose from the rack. Once the arm assembly just hung there in mid air, held in place by the suction of the two rubber parts.

So, a great machine with some quirks which need corporate attention. Someone else at this site mentioned they'd just purchased the same machine. Any similar problems? This is what we get for being early adopters, I guess! :)


---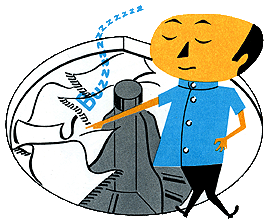 Comes to the Rescue!

The Discuss-o-Mat has stopped, buzzer is sounding!!!
If you would like to reply to this thread please log-in...