Thread Number: 714
What did Tom do to my animals while I was gone ?
[Down to Last]
Cool Washer Stuff on Amazon:
scroll >>> for more items
Post# 50765 , Reply# 2 &nbsp 12/10/2004 at 22:04

(6,675 days old)

by appnut (TX) &nbsp
&nbsp


Post# 50778 , Reply# 4 &nbsp 12/11/2004 at 07:15

(6,674 days old)

by foraloysius (Leeuwarden, Friesland, the Netherlands) &nbsp
&nbsp


Post# 50825 , Reply# 6 &nbsp 12/12/2004 at 09:00

(6,673 days old)

by laundromat (Hilo, Hawaii) &nbsp
&nbsp
laundrocat



Both of my cats(Lucy and Ethel)not only watch my FriGEMore,they also swatt at the window as the clothes tumble around.I had no idea they were doing that untill one day when we had company over and I was finishing up the wash.My guests began laughing hystericaly and assumed I already knew of the cats'curiosity with my washer.I could not convince either of my guests that I had nothing to do in any type of training or instruction of my cats'interest in my washer.The funnyest part is when it begins to spin and they are surprised.They'll jump off the chair and run opposit ways as fast as they can.So funny!
---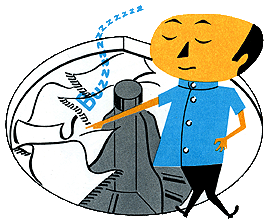 Comes to the Rescue!

The Discuss-o-Mat has stopped, buzzer is sounding!!!
If you would like to reply to this thread please log-in...