Cool Washer Stuff on Amazon:
scroll >>> for more items
Post# 45014 &nbsp 9/13/2004 at 17:31

(6,957 days old)

by parunner58 (Davenport, FL) &nbsp
&nbsp



Hi all
I need an answer for a co-worker. She purchesed a Kenmore elite FL. IT was delivered on Saturday. I asked her today how it is and she said I love it. I said isn't it neat to watch, her reply was you can't see it wash. My reply was what? Is this true. I thought the Neptune was the only one without a window. I told her that maybe there was a protective piece of plastic covering the window. Does anyone have any answers? you can eamil me at mikerun@ptd.net
Thanks
Mike
Post# 45061 , Reply# 1 &nbsp 9/14/2004 at 07:59

(6,957 days old)

by frigilux (The Minnesota Prairie) &nbsp
&nbsp


Post# 45062 , Reply# 2 &nbsp 9/14/2004 at 08:22

(6,957 days old)

by Laundromat (Hilo, Hawaii) &nbsp
&nbsp
Kenmore Elite



The new HE4Ts have an ugly black plastic cover on the front of the doors covering over the glass windows of both units.I said something to one of the salespeople at Sears and she told me a lot of customers are purchasing the Duets instead because of this.If you go right up to it and stare at it for a minute,you can barely see inside.IMO the design would look more attractive if they (Sears designers) would match the color of the door with the body of the washer and dryer like everybody else does.
Post# 45066 , Reply# 3 &nbsp 9/14/2004 at 08:35

(6,957 days old)

by gansky1 (Omaha, The Home of the TV Dinner!) &nbsp
&nbsp


Post# 45069 , Reply# 4 &nbsp 9/14/2004 at 10:29

(6,956 days old)

by frigilux (The Minnesota Prairie) &nbsp
&nbsp


Post# 45113 , Reply# 5 &nbsp 9/14/2004 at 19:15

(6,956 days old)

by appnut (TX) &nbsp
&nbsp



I read a comment someone that the White on White were the only ones that had the real dark windows (like what has been seen in all the promo pictures thus far, as well as literature Leslie sent me). But the "groucho marx" looking verion was said to have the clearest view of any of the color versions.
Post# 46727 , Reply# 6 &nbsp 10/11/2004 at 11:16

(6,929 days old)

by Oirish () &nbsp
&nbsp
Windows on HE4t Front Load Washer

I've read a few notes here regarding the non-see-thru-windows on the HE4t front loader washers... Just bought one, so have up to date info... (hopefully, I'm not repeating this from another post or thread I've missed, if so, I appologize)... The white-on-white ONLY comes with the smoked color windows. However, the others (i.e., the white ones [has gray trim around the doors]) can be ordered with smoked colored windows OR with clear windows, so you CAN see what's going on inside *smile*. I've just ordered it (with clear windows) and it's to be delivered tomorrow. I mainly came to this site to see if or what reviews there might be for the HE4t machine, so far haven't found any. By the way, this machine is made by Whirlpool (i.e., as is the Duet), but I believe the HE4t is a higher rated machine, would be 'top of the line' if it had a Whirlpool label on it. You'd call it the "Dream Machine"... I had my eyes on the Duet for a long time, but when it finally came to purchase after doing consumer research, my decision was for the Kenmore HE4t.


---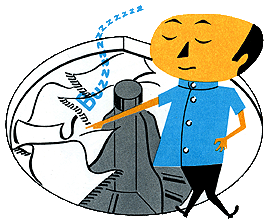 Comes to the Rescue!

The Discuss-o-Mat has stopped, buzzer is sounding!!!
If you would like to reply to this thread please log-in...