Thread Number: 77327 / Tag: Modern Dishwashers
STRANGE Dishwasher Problem
[Down to Last]
Cool Washer Stuff on Amazon:
scroll >>> for more items
Post# 1012844 &nbsp 11/1/2018 at 00:26

(651 days old)

by mjg0619 (Scranton, Pennsylvania) &nbsp
&nbsp

Checkrate/Likes

&nbsp

&nbsp

&nbsp &nbsp




Hey all. A friend of mine asked me to help get to the bottom of a problem they're experiencing with their dishwasher.

For the past three weeks, my friend has been finding what is very obviously mouse poop inside of their dishwasher. They keep the door latched and there is no evidence of mouse activity elsewhere in the kitchen or house.

How the hell are the little buggers getting into the dishwasher?!

Any clues??
Post# 1012848 , Reply# 1 &nbsp 11/1/2018 at 02:26

(651 days old)

by arbilab (Ft Worth TX (Ridglea)) &nbsp
&nbsp

Checkrate/Likes

&nbsp

4

&nbsp &nbsp




Same way musicians get into Carnegie Hall: Practice, practice, practice.

Really, they have something like collapsible ribs. Google probly knows. Dishwashers are NOT sealed by any means.

Doesn't matter much how they do it. Put a trap inside the DW and be done with the nasty thing before it breeds and the walls are full of mouseketeers.
Post# 1012852 , Reply# 2 &nbsp 11/1/2018 at 04:25

(650 days old)

by toploader55 (Massachusetts Sand Bar, Cape Cod) &nbsp
&nbsp



About 7 years ago a friend opened her dishwasher and there was a mouse staring at her.

I put a trap in and got it. The next day there was another. After looking closer, they chewed the "Guard" off the water inlet and were getting in through the air break or air gap.

Finally caught all the mice, I sprayed some bleach in the fill unit and life went on.

But I'll bet the ranch that is probably the main entrance.
Post# 1012942 , Reply# 3 &nbsp 11/1/2018 at 22:10

(650 days old)

by IowaBear (Cedar Rapids, IA) &nbsp
&nbsp


---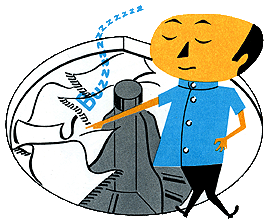 Comes to the Rescue!

The Discuss-o-Mat has stopped, buzzer is sounding!!!
If you would like to reply to this thread please log-in...