Thread Number: 77557 / Tag: Modern Automatic Washers
Is this a Haier - branded as Ge?
[Down to Last]
Cool Washer Stuff on Amazon:
scroll >>> for more items
Post# 1015498 &nbsp 11/23/2018 at 10:03

(559 days old)

by tinkr (Phoenix Arizona) &nbsp
&nbsp



www.bestbuy.com/site/ge-2...

Haier USA has portables on their web site. All "no longer available "

I am inclined to think that they are branding their portables as GE's and raising the price
by branding them GE. That is so deceptive. AT over $800.00.. A few stores are having sales now, at 749.00. Haier is just cashing in on an American Brand name.



And I will be in need of a new machine to replace my 8 year old 1.6 Haier portable.
I have been very happy with the small portable but it is just wearing out. And I don't want to invest any more money in it. Replaced the trans (under extended warranty) and just recently the pump.

We are in end of life problems with the last 2 of our Min Pins and generating a lot of small blankets and cleaning rags.
Hauling out the wringer for small loads is not efficient.
and the Haier is getting very noisy over all.

And 2.8 cf is a much more usable size tub.



I know the Magic Chef is far less expensive at the 2.0 cu ft.

I was waiting for the HTL (think that is correct) from Laundry Alternitive

To see what capacity it will be. Any one know when that might be? (Thomas?}
Post# 1015507 , Reply# 3 &nbsp 11/23/2018 at 14:14

(559 days old)

by tinkr (Phoenix Arizona) &nbsp
&nbsp
A video !!!! Exciting



Thomas a video would be great.
I am willing to wait... I would be very interested in the fully automatic.
I hope the machine I have now holds out till June. If that is when it may come out.
Would be a super B-Day gift to myself.

A full size Whirlpool or amana is around 3 cu ft. Correct? Or ??? I am not as educated
on tub capacity as many here are.
I just know I would like a machine that I can wash
5 hospital scrub sets at a time. large size with 5 under shirts large size and 5 sets of socks.
A machine that can handle 3 Cal king sheets in 1 load.
Do you think I would work for those loads?




Post# 1015521 , Reply# 5 &nbsp 11/23/2018 at 15:35

(559 days old)

by tinkr (Phoenix Arizona) &nbsp
&nbsp
3 cu ft


Post# 1015965 , Reply# 9 &nbsp 11/27/2018 at 13:46

(555 days old)

by tinkr (Phoenix Arizona) &nbsp
&nbsp
Hum,,,


Post# 1016110 , Reply# 11 &nbsp 11/28/2018 at 16:46

(554 days old)

by tinkr (Phoenix Arizona) &nbsp
&nbsp
Thin bath towels


Post# 1016182 , Reply# 13 &nbsp 11/29/2018 at 03:23

(553 days old)

by thomasortega (El Pueblo de Nuestra Señora de Los Angeles de Porciúncula) &nbsp
&nbsp

Henene, I don't like using drum size for HATL washers because the fill factor is a little bit different. as you may know, HATL washers clean better if the drum is really full (I'd say packed) than only 2/3 full, different from a front load washer.

It can wash the same as a 4 cu ft front load washer.

Regarding big retailers like Walmart, We are present on both, however, we don't like them very much because of the "low price, no matter what."

Amazon is the worst of all, as they're always pushing us and insisting that we need to remove features or quality in order to reduce the MSRP.

I won't mention details but I can say they're RIDICULOUS. We refuse to sell some products at Amazon and Walmart because of that. If we could, we wouldn't sell anything there. Luckily, we have hundreds (if not thousands) of customers that simply refuse to buy anything at Amazon or Walmart.com


---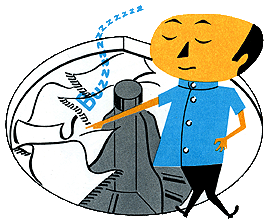 Comes to the Rescue!

The Discuss-o-Mat has stopped, buzzer is sounding!!!
If you would like to reply to this thread please log-in...