Thread Number: 78399 / Tag: Modern Automatic Washers
Friend's Kenmore Oasis W/D
[Down to Last]
Cool Washer Stuff on Amazon:
scroll >>> for more items
Post# 1024219 &nbsp 2/10/2019 at 15:02 by fan-of-fans (Florida) &nbsp
&nbsp

Checkrate/Likes

&nbsp

&nbsp

&nbsp &nbsp




One of my friends used to have a Kenmore Oasis washer and dryer. They were a blue/purplish color with silver. They live in an old house and the washer and dryer were in a corner near the kitchen, and the washer was pretty quiet.

But my friend had a lot of trouble with the washer and getting Sears to fix it. I'm not sure how old they were but this was around 2010 or so.

All of their appliances were also Kenmore. They had a late 90s era Kenmore white/black self clean gas range, a Kenmore Elite stainless steel side by side fridge and a Kenmore Elite SS DW.

The microwave over the stove was a black "Quasar" OTR which was a little unusual name I thought. It didn't have a keypad with 1-9 numbers, but instead it had increments of 5 seconds, 10 seconds, etc.

After the issue with the washer and dryer they stopped buying anything Sears and replaced the range with a GE SS 5 burner gas and the OTR microwave with either a GE or Frigidaire SS OTR micro not sure on that one.

They also had a Kenmore Progressive bagless upright vacuum which was replaced with a Shark instead of a Sears.
---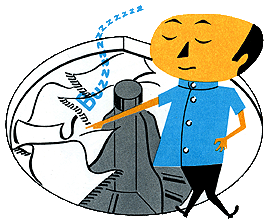 Comes to the Rescue!

The Discuss-o-Mat has stopped, buzzer is sounding!!!
If you would like to reply to this thread please log-in...