Thread Number: 78709 / Tag: Modern Automatic Washers
Mystery Machine
[Down to Last]
Cool Washer Stuff on Amazon:
scroll >>> for more items
Post# 1027024 &nbsp 3/14/2019 at 09:44 by DADoES (TX, U.S. of A.) &nbsp
&nbsp



 
From a real estate listing.  House has a TL pair in the laundry room, this in the master bath.
Post# 1027028 , Reply# 2 &nbsp 3/14/2019 at 10:35 by combo52 (Beltsville,Md) &nbsp
&nbsp
WP 24" Italian Built Dryer [ good eye Louis ]



We work on these EVERY week, also sold in the US under the Maytag name, As with ALL [ including brands like Bosch, Miele, Asko ] 24" imported dryers they are slow and have a very short life span, are difficult and expensive to repair.

We see a lot of electrical failures and fires in 24" imported dryers, we had a Miele condenser dryer come in last year where the whole top of the control area caught fire and melted into a burned mess, somewhere I have pictures.

John
Post# 1027064 , Reply# 4 &nbsp 3/14/2019 at 15:13 by DADoES (TX, U.S. of A.) &nbsp
&nbsp



 
Maybe it's to dry handwashing.  It's vented, not condensor, yes?  Maybe the washer is on the other side of the vanity area but odd to not include a pic.  There's another view of the bathroom, different sink arrangement on that side.

The TL pair is an electronic SQ washer and rotary-dial dryer.  Also has a double wall oven and gas rangetop.  The house is for sale in RJ's home town.  1,985 sq ft but 2 BR.  $269,500 (reduced 3.75%).  Seems high for this area but I've lost track of RE prices.


---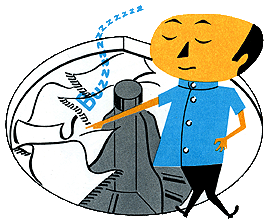 Comes to the Rescue!

The Discuss-o-Mat has stopped, buzzer is sounding!!!
If you would like to reply to this thread please log-in...