Thread Number: 79427 / Tag: Modern Dryers
Speed Queen Electric Dryer Trips Breaker
[Down to Last]
Cool Washer Stuff on Amazon:
scroll >>> for more items
Post# 1033459 &nbsp 5/23/2019 at 11:25 by stricklybojack (San Diego, CA) &nbsp
&nbsp



.
It trips instantly in heat mode. In no heat mode it runs fine.
Arcing on neutral...
Any ideas? Fairly new dryer, 5-6 years old probably.


Post# 1033469 , Reply# 1 &nbsp 5/23/2019 at 14:29 by Stricklybojack (San Diego, CA) &nbsp
&nbsp



.
Answered,
"Bad connection on the thermal fuse. That caused heat which burned up the fuse externally. The temp limit switch may be just fine, but I'll replace that also."


Post# 1033471 , Reply# 2 &nbsp 5/23/2019 at 14:56 by Maytag85 (Sean A806) &nbsp
&nbsp



Electric dryers can do funky things at times. One problem I ran into or rather had with my DE306 is the wire that went from the heating element to the high limit thermostat burnt out on me, and it did heat, but was making a burning smell. I happened to have the correct gage and color of wire, and I had it up in running with in a couple of days.

I actually posted in a thread awhile back (didn't make a thread about it), but here's what the wire looked like
Post# 1033474 , Reply# 4 &nbsp 5/23/2019 at 15:37 by chetlaham (United States) &nbsp
&nbsp


Post# 1033507 , Reply# 7 &nbsp 5/23/2019 at 20:21 by Combo52 (Beltsville,Md) &nbsp
&nbsp
Burned heater terminal connections



Speed Queen and several other electric dryer manufacturers have trouble with terminals burning in the heater circuit. Only whirlpool uses actual silver plated terminals and almost never has this problem they've done it right for a long time.

You may also want to replace the heating element on this dryer if the mail terminals are even slightly discolored from overheating.

On the terminal block as long as the connections are good and tight it really doesn't matter what type of screws are used.

John
---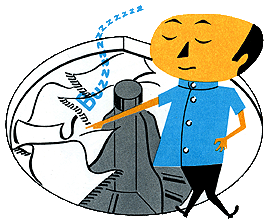 Comes to the Rescue!

The Discuss-o-Mat has stopped, buzzer is sounding!!!
If you would like to reply to this thread please log-in...