Thread Number: 88670 / Tag: Modern Automatic Washers
Onboard Heater?
[Down to Last]
Cool Washer Stuff on Amazon:
scroll >>> for more items
Post# 1132068 &nbsp 10/27/2021 at 15:11

(213 days old)

by IIIJohnnyMacIII (North Carolina) &nbsp
&nbsp



I am going to be purchasing a front load washer with prewash. I've read some of you wouldn't purchase a front load washer without an onboard heater. I was wondering if I would benefit from narrowing my search down to a washing machine that had an onboard heater.

My hot water heater is set to 140 degrees next to my washing machine. The only thing I wash in hot water are my whites and I use bleach when I do them. I wash everything else on warm, because I'm afraid of color bleeding and shrinking.

From what I've gleaned thus far in my research is the heater only comes on when using allergen/sanitary/whites cycles. It doesn't come on periodically to keep water at "warm" temperatures when using other cycles. Is this true or are there brands out there, that when you set the machine to warm, it keeps the water at 90-100ish degrees throughout the wash cycle? If so, I would definitely be interested in them, because I could see where water temps could fall when using so little water for long periods of time and "warm" cycles turning into "cool" cycles.

Thanks.
Post# 1132158 , Reply# 5 &nbsp 10/28/2021 at 08:09

(212 days old)

by IIIJohnnyMacIII (North Carolina) &nbsp
&nbsp
Towels


Post# 1132613 , Reply# 10 &nbsp 11/3/2021 at 18:26

(205 days old)

by IIIJohnnyMacIII (North Carolina) &nbsp
&nbsp
Bob


Post# 1132624 , Reply# 11 &nbsp 11/3/2021 at 19:23

(205 days old)

by mark_wpduet (Lexington KY) &nbsp
&nbsp



OK....from everything I've seen, I would get an LG FL washer with a heater but more importantly a model that has turbo wash....

I have zero experience from LG, I just like to keep up with what's out there, how they operate...

According to Eugene (I think that's his name) he really REALLY likes LG. He takes them apart to show how easy it is and how easy they are to repair. Based on seeing how they wash from youtube videos.....and the fact that he recommends them...that's the brand I would get....

There are models with a heater but without turbo wash that are still good. Turbo wash is just so much better with the recirculation.
---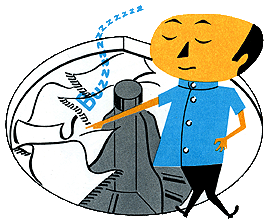 Comes to the Rescue!

The Discuss-o-Mat has stopped, buzzer is sounding!!!
If you would like to reply to this thread please log-in...