Thread Number: 88832 / Tag: Modern Automatic Washers
Kenmore Elite Calypso CE Problem
[Down to Last]
Cool Washer Stuff on Amazon:
scroll >>> for more items
Post# 1133952 &nbsp 11/19/2021 at 15:00

(190 days old)

by MaytagNeptune (FireAlarmTechGuy4444 on YouTube. Interlochen MI) &nbsp
&nbsp



I got in another Calypso. This time it is a Kenmore one. The mechanism is not seized and it isn't rusted out. The console has the annoying wrong time display when I set the cycle. My Whirlpool Calypso properly says the time. Another thing that I find annoying is the original 2 piece pump was installed on this machine! The Serial Number Indicates August 2002 and the Model Number ends with 2 saying it's a final generation when in reality it isn't a final generation. When I start the machine as you will see in the video. I hear the relays click on but when the motor attempts to turn it give the CE fault. CLICK HERE TO GO TO MaytagNeptune's LINK
Post# 1133955 , Reply# 1 &nbsp 11/19/2021 at 15:24

(190 days old)

by DADoES (TX, U.S. of A.) &nbsp
&nbsp

Checkrate/Likes

&nbsp

2

&nbsp &nbsp




 
There were at least four revisions of the Whirlpool model ... 0, 1, 2, 3.  Parts diagrams show 0, 1, and 2 having the original two-piece pump.  Revision 3 shows the updated one-piece pump.

CE is communications error between the machine controller and motor controller.

- Disconnect/reconnect the wiring harnesses between the boards.

- Check for damage or corrosion on the harness connectors and pins.  Carefully scrape suspect pins to clean them.

- Check the harnesses for continuity.

- Replace the motor controller board.
Post# 1133971 , Reply# 2 &nbsp 11/19/2021 at 17:35

(189 days old)

by Yogitunes (New Jersey) &nbsp
&nbsp



the last of the Calypso's were 2006....as I got one....

Kenmore's were hard to figure out which version you got, unless it is of this control panel, the last version of their Calypso....and note too, Kenmore did away with the Calypso insignia on their control panel for the final version...

but it does seem as yours has a communication issue......unplug all the connectors inside the control panel, and leave it that way for a few days, then reconnect and plug it in.....you may have a static charge built up that needs worked out, can't hurt at this point....


---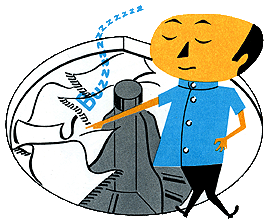 Comes to the Rescue!

The Discuss-o-Mat has stopped, buzzer is sounding!!!
If you would like to reply to this thread please log-in...