Thread Number: 91022 / Tag: Modern Automatic Washers
Finally bought my new washer
[Down to Last]
Cool Washer Stuff on Amazon:
scroll >>> for more items
Post# 1155355 , Reply# 1 &nbsp 7/27/2022 at 20:33

(423 days old)

by Repairguy (Danbury, Texas) &nbsp
&nbsp


Post# 1155357 , Reply# 3 &nbsp 7/27/2022 at 21:18

(423 days old)

by Repairguy (Danbury, Texas) &nbsp
&nbsp


Post# 1155427 , Reply# 5 &nbsp 7/28/2022 at 21:08

(422 days old)

by ryner1988 (Indianapolis) &nbsp
&nbsp
Got the washer today...

And have done four loads of laundry. Sorry to all the Maytag fans on here, but I think I like this Whirlpool direct drive better. Or more accurately, it seems to fit my situation better. I can fit more clothes, and the robust wash action is actually a good thing for a disabled household where there are more food stains, drink spills, etc, than there might be with the average couple.

The only thing I'm noticing is the infamous shortcoming of pretty much all refurbished direct drives I've come in contact with, and that is that they replaced many parts on the thing but didn't touch the neutral drain pack. You guest it guys, it slips straight into spin most of the time. I don't care much from a usage standpoint since I don't use fabric softener, and I know neutral drain plays a role in that being distributed properly. I just hope the spin drain stuff doesn't cause damage to the machine in the long-run.


Post# 1155434 , Reply# 6 &nbsp 7/28/2022 at 22:30

(422 days old)

by qsd-dan (West) &nbsp
&nbsp



I warned you about the small capacity tub when you got the Maytag washer. This is why I don't recommend them this day and age, they're very small by todays standards. They will wash and rinse just fine but you'll be forced into more laundry therapy whether you like it or not.

It's no surprise about the DD's failing drain kit as it's one of weakest points and the major killer of these machines. It's also a fairly big job to replace and financially cuts deeply into profits if it's done correctly and filled with new oil. It's a shame that they didn't engineer a better design or an externally easy to access design like the wig/wag setup on their BD machines.

Be aware that mechanical timers from this era are not reliable and they're NLA. Also note that you'll be greatly reducing the life of the clutch pack with the machine going directly into spin. There's also no out of balance switch on these machines either so it will beat itself to death like a GE Filter Flo. The suspension is designed for a neutral drain, not a spin drain, so expect it to go out of balance often if not loaded very carefully. On top of THAT, there's no clothes guard like the short lived spin draining DD machines so be carful about overloading and having items going over the top of the inner tub and getting stuck between the tubs during a spin drain.

Beside all of that, enjoy your new toy :)
Post# 1155442 , Reply# 7 &nbsp 7/28/2022 at 23:06

(422 days old)

by Maytag85 (Sean A806) &nbsp
&nbsp



Thatís what I like about the belt drives, thereís no neutral drain pack that can fail causing it to slip into spin. Direct drives may be simpler than the belt drives but for what I can imagine donít rinse as well since the older belt drives did at least 3 to 4 spray rinses on the first spin and another 3 to 4 rinses on the final spin. Only downside to them from my experience is they will suds lock easily with high sudsing detergent or if you use too much detergent but other than that, thatís the only quirk about them for what Iíve noticed.
Post# 1155445 , Reply# 8 &nbsp 7/28/2022 at 23:30

(422 days old)

by qsd-dan (West) &nbsp
&nbsp



Honestly, I don't think DD's are a simpler design. They're simpler to repair minus the transmission. The transmission in the BD's are crazy simple inside. Hell, there's less moving parts in there than a pitman Maytag. Sure, the wig wags die, the wires break, sometimes the linkage goes haywire, but that's all easy to access and repair.
Post# 1155447 , Reply# 9 &nbsp 7/28/2022 at 23:43

(422 days old)

by Maytag85 (Sean A806) &nbsp
&nbsp
Reply #8



I always thought the belt drive design was complicated but once you figure out how it works, itís very simple. Thereís only a total of 7 to 9 parts inside the old belt drive transmissions and I can confirm since Iíve taken 2 apart so far. Crazy as this sounds, the belt drives in some ways were built just as well and maybe a little better than a Maytag but the Achilles heel were the bearings and the outer tub since the bearings had a tendency to go out after heavy use the the outer tubs tended to rust out as well. I think if Whirlpool simply used ball or roller type bearings and used a thicker gauge of metal along with several layers of porcelain enamel on the outer tub, many would still be around to this day but Whirlpool seemed to have to have not invested cash in those areas for some reason.
Post# 1155448 , Reply# 10 &nbsp 7/28/2022 at 23:56

(422 days old)

by Maytag85 (Sean A806) &nbsp
&nbsp

Checkrate/Likes

&nbsp

5

&nbsp &nbsp




Inside of a belt drive transmission, very few parts inside since thereís only a total of 7 parts inside the original transmission on my Ď63 Whirlpool.


Post# 1155464 , Reply# 11 &nbsp 7/29/2022 at 07:17

(422 days old)

by DADoES (TX,†U.S. of A.) &nbsp
&nbsp


Post# 1155487 , Reply# 12 &nbsp 7/29/2022 at 10:46

(422 days old)

by Maytag85 (Sean A806) &nbsp
&nbsp
Reply #11



Yeah, the belt drives are a bit more complex than the direct drives however all the complexity is outside of the transmission and not inside of it. Since all those components are outside the transmission, they are easy to access and repair. Since Iíve taken my Whirlpool apart about a dozen plus times, itís not that difficult to work on plus I have more experience with the belt drives than I do the newer direct drives.
Post# 1155498 , Reply# 14 &nbsp 7/29/2022 at 12:50

(422 days old)

by DADoES (TX,†U.S. of A.) &nbsp
&nbsp



Iíve done one neutral drain repair. Maybe Iím cracked in the head but it wasnít that big of a deal by my standards. More experience under the belt presumably makes it less of a deal. It can be done without draining & replacing the oil, although that is reasonable to do by the age at which neutral drain typically fails.
---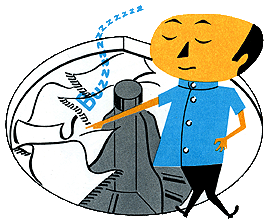 Comes to the Rescue!

The Discuss-o-Mat has stopped, buzzer is sounding!!!
If you would like to reply to this thread please log-in...