Thread Number: 91546 / Tag: Modern Automatic Washers
New Whirlpool Full Sized Combo
[Down to Last]
Cool Washer Stuff on Amazon:
scroll >>> for more items
Post# 1160680 , Reply# 3 &nbsp 9/30/2022 at 00:02

(428 days old)

by foraloysius (Leeuwarden, Friesland, the Netherlands) &nbsp
&nbsp


Post# 1160716 , Reply# 6 &nbsp 9/30/2022 at 14:32

(428 days old)

by Launderess (Quiet Please, There´s a Lady on Stage) &nbsp
&nbsp



Condenser dryers will always take longer than vented. Piled on you have fact this unit runs on 120v power which limits how much juice it can pull for heating.

Then you have fact condenser dryers are far more affected by surrounding ambient room temperatures than vented. Anyone using this unit for drying when things are warm or even hot will likely find drying times long to extremely so.

Had WP gone with a heat pump dryer even with running on 120v power things might be slightly better time results wise. Even so still not fast as vented dryer.
Post# 1160746 , Reply# 8 &nbsp 9/30/2022 at 21:26

(427 days old)

by combo52 (50 Year Repair Tech Beltsville,Md) &nbsp
&nbsp
Whirlpool full sized combo



The biggest problem with this machine is it needs a more powerful heater even if they require just a 20 amp 120 V circuit it would've worked a lot better but it should've gotten up to about 3000 W and required 240 V circuit.

This machine has a water condenser combo so it Not affected by room temperature, it may be somewhat affected by the cold water temperature available to it however.

The guy that did the presentation on this machine at the show in Florida it's a complete idiot, I about choked when he said the number one reason front load washers mold is too much detergent, have you ever noticed how a box of open detergent molds and gets smelly, lol that's the most ridiculous thing I've ever heard.

The good news is because it has a detergent dispensing system it may actually may use enough detergent to actually do the job and it won't get as moldy.

John L
Post# 1160805 , Reply# 9 &nbsp 10/1/2022 at 12:27

(427 days old)

by johnb300m (Chicago) &nbsp
&nbsp


Post# 1160813 , Reply# 10 &nbsp 10/1/2022 at 13:30

(427 days old)

by IIIJohnnyMacIII (North Carolina) &nbsp
&nbsp
Whirlpool


---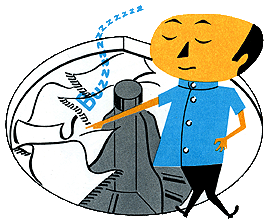 Comes to the Rescue!

The Discuss-o-Mat has stopped, buzzer is sounding!!!
If you would like to reply to this thread please log-in...