Thread Number: 93100 / Tag: Modern Dishwashers
kenmore dishwasher model# 630-13902011.
[Down to Last]
Cool Washer Stuff on Amazon:
scroll >>> for more items
Post# 1180091 , Reply# 3 &nbsp 5/8/2023 at 10:18

(213 days old)

by rinso (Meridian Idaho) &nbsp
&nbsp


Post# 1180320 , Reply# 7 &nbsp 5/11/2023 at 00:06

(211 days old)

by DADoES (TX, U.S. of A.) &nbsp
&nbsp



 
The Pots & Pans cycle meets NSF (National Sanitation Foundation) requirements.  It's the only choice for Sanitize.  There's no separate Sanitize option available for other cycles.  The Sanitized light on the display will illuminate when the cycle is complete if the required temperature is attained and held for the required amount of time.

The manual advises that the Sanitized light may fail to illuminate if the water supply temperature is too hot, which reduces water heating time and shortens the exposure time of the load.  Sanitizing involves not only the temperature of the water but also the length of time to which the dishware is exposed to the high-temp water.
Post# 1180341 , Reply# 8 &nbsp 5/11/2023 at 09:27

(210 days old)

by nmassman44 (Brooksville Florida) &nbsp
&nbsp

Checkrate/Likes

&nbsp

2

&nbsp &nbsp




That dishwasher is built by Bosch. The only cycle that has any sanitizing is the Pots and Pans cycle since it gets the wash portion up to 160F and the final rinse as well. I had a Bosch dishwasher that was here in the house that we live in here in FL and it did a decent job but my gawd was lacking in capacity and tine spacing for plates. But that said this dishwasher does NOT use all arms at once to clean the load. It will alternate between the lower and upper arms and on occasion the top shower. One thing is make sure that the filter is cleaned every month and use a toothbrush to get between the folds of the fine mesh screen. The other thing is that this dishwasher, or at least the Ascenta Bosch that I had , is that if one has chunky dishes like thick plates the tines are not forgiving , Corelle plates do quite well here since they are thin.

The Bosch that I had had the plastic sump area that was mated to the stainless steel part of the tub. There was no base pan in the one I had which kinda of surprised me when I took it out to install the current LG dishwasher that resides there now. The LG holds quite bit more and has more features that I love and everything comes out spotless.
---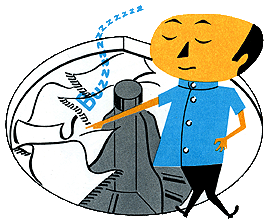 Comes to the Rescue!

The Discuss-o-Mat has stopped, buzzer is sounding!!!
If you would like to reply to this thread please log-in...