Thread Number: 93784 / Tag: Modern Dishwashers
What is the Speed Queen of dishwashers?
[Down to Last]
Cool Washer Stuff on Amazon:
scroll >>> for more items
Post# 1184323 , Reply# 2 &nbsp 7/7/2023 at 10:35 by petek (Ontari ari ari O ) &nbsp
&nbsp


Post# 1184325 , Reply# 3 &nbsp 7/7/2023 at 10:43 by ozzie908 (Lincoln UK) &nbsp
&nbsp
Only do the filter in



My Bosch dishwasher. It had been stored for a number of years and as such was full of mouse bits but once cleaned and sterilised I only do the filter when I see anything on it !! Never had an issue with it cleaning everything I have thrown at it, Which today included my deep fat fryer from work and it was nasty.

Post# 1184327 , Reply# 4 &nbsp 7/7/2023 at 10:52 by appnut (TX) &nbsp
&nbsp


Post# 1184348 , Reply# 6 &nbsp 7/7/2023 at 15:26 by Maytag85 (Sean A806) &nbsp
&nbsp


Post# 1184354 , Reply# 7 &nbsp 7/7/2023 at 16:22 by chetlaham (United States) &nbsp
&nbsp


Post# 1184412 , Reply# 9 &nbsp 7/8/2023 at 09:09 by jamiel (Detroit, Michigan) &nbsp
&nbsp



I will find a tiny shard of eggshell in the sweeper (i.e. bottom/facing the filter downward) hole of the Bosch every so often. Takes some shaking to dislodge it but isn't hard. Assume it slips into the sump when I remove the flat/cylindrical filter to clean it which I ususally do about monthly (or when I've done a particularly grimy load)
Post# 1184422 , Reply# 10 &nbsp 7/8/2023 at 11:19 by Labboy (SD, CA) &nbsp
&nbsp


Post# 1184754 , Reply# 12 &nbsp 7/12/2023 at 14:44 by Awooff (Peoria, Illinois) &nbsp
&nbsp
Cycle


---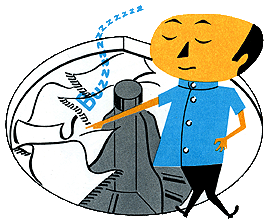 Comes to the Rescue!

The Discuss-o-Mat has stopped, buzzer is sounding!!!
If you would like to reply to this thread please log-in...