Thread Number: 94019 / Tag: Modern Automatic Washers
Fabric Stripping: Amazing results with STPP and the Miele
[Down to Last]
Cool Washer Stuff on Amazon:
scroll >>> for more items
Post# 1186950 &nbsp 8/5/2023 at 21:41 by Labboy (SD, CA) &nbsp
&nbsp

Checkrate/Likes

&nbsp

3

&nbsp &nbsp




So, Iíve had two sets of flannel sheets that always retained a hint of odor with previous washing machine (LG FL with heater). We could never figure out what the issue was but no matter what I did, they always would smell after they had been stored in this closet. I liked these sheets and my workaround was to wash them
again before using them.

I decided to wash them in the Miele and do a stripping with STPP only. I used 2 TBSP of STPP which I thought was appropriate considering our hard water and the fill level. I used the Proofing cycle which is a single fill at 40C/tumble/drain/spin lasting 38 minutes in total. I was amazed at the amount of suds that were generated during this process. The picture was taken at about 30 minutes cycle time remaining.

After finishing that cycle, I ran them through a sanitize cycle with 2 TBSP STPP and 1 TBSP of Tide with Bleach.

Result: Odor is gone immediately after drying as well as staying fresh after 2 weeks of storage. Never could do that before in the LG.
Post# 1186963 , Reply# 2 &nbsp 8/6/2023 at 07:51 by Labboy (SD, CA) &nbsp
&nbsp


Post# 1187065 , Reply# 4 &nbsp 8/7/2023 at 17:16 by labboy (SD, CA) &nbsp
&nbsp


---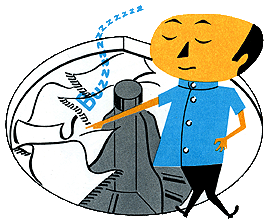 Comes to the Rescue!

The Discuss-o-Mat has stopped, buzzer is sounding!!!
If you would like to reply to this thread please log-in...