Thread Number: 94177 / Tag: Modern Automatic Washers
New LG washer coming Thursday
[Down to Last]
Cool Washer Stuff on Amazon:
scroll >>> for more items
Post# 1188681 &nbsp 8/27/2023 at 21:31 by pumper (SE Wisconsin) &nbsp
&nbsp

Checkrate/Likes

&nbsp

6

&nbsp &nbsp




Just bought a LG - 4.5 Cu. Ft. High-Efficiency Stackable Smart Front Load Washer with Steam and Built-In Intelligence - model WM4000HWA. Really didn't need all the bells & whistles but I did want the Turbo Wash 360. My 17 yr old Frigidaire FL was ready for retirement. Never needed a single repair on it.
Post# 1188685 , Reply# 1 &nbsp 8/27/2023 at 22:05 by Launderess (Quiet Please, There´s a Lady on Stage) &nbsp
&nbsp


Post# 1188721 , Reply# 2 &nbsp 8/28/2023 at 08:42 by peteski50 (New York) &nbsp
&nbsp
LG


Post# 1188727 , Reply# 3 &nbsp 8/28/2023 at 10:23 by appnut (TX) &nbsp
&nbsp


Post# 1188737 , Reply# 4 &nbsp 8/28/2023 at 12:03 by petek (Ontari ari ari O ) &nbsp
&nbsp


Post# 1188743 , Reply# 5 &nbsp 8/28/2023 at 12:53 by mark_wpduet (Lexington KY) &nbsp
&nbsp


Post# 1188745 , Reply# 6 &nbsp 8/28/2023 at 13:05 by nmassman44 (Brooksville Florida) &nbsp
&nbsp



That is the same model that I have and I have the matching dryer. This set was rated #1 according to Consumer Reports as a team. The washer is made here in the USA in Clarksville TN in the new LG plant that was built. The dryer is still Korean made but its still very well made as the washer.
The only thing I wish it had was a drum light like my Electrolux washer had but that is the only want. You will enjoy this machine, I know I do.

Post# 1188799 , Reply# 9 &nbsp 8/29/2023 at 08:37 by mark_wpduet (Lexington KY) &nbsp
&nbsp



@ lakewebster...

I've remembered you saying that and noted it...Say you do choose the towels cycle..with turbo wash activated..what's the estimated time? Hopefully it's not too extreme...

I'm used to my duet either heavy duty or whitest whites (both with 3 rinses) and heater activated (normal soil level) and it's 1:10 (give or take)..
Post# 1188801 , Reply# 10 &nbsp 8/29/2023 at 08:46 by appnut (TX) &nbsp
&nbsp


Post# 1188826 , Reply# 13 &nbsp 8/29/2023 at 15:48 by nmassman44 (Brooksville Florida) &nbsp
&nbsp



How is it that the Normal cycle on my model is no where near the 1:20 time frame said here? Most loads on Normal with my machine clock in at 40 mins using TurboWash and that is with an extra rinse selected. You have to remember that the larger the load the more time the washer will use to get the load done. Towels cycle , yes does use more water and the levels are higher , but the wash cycle portion time is shorter. The thing that is maddening about that cycle is it can take up to 3 hours to do a load of towels in my machine since it takes its time with water removal, gradual removal. With my model Turbowash is selected with every cycle since I want the water moving and detergent to be dissolved properly and distributed well.
Yes you can add up to 3 rinses as well for each cycle. On my model one cannot deselect Turbowash on the Normal cycle. I use just two cycles , Normal and Bright Whites since the AI feature is used on those cycles. Heavy Duty will use more water and auto select Heavy Soil and uses plenty of water. Times with that cycle can clock in at 1:30.
Post# 1188831 , Reply# 15 &nbsp 8/29/2023 at 17:10 by appnut (TX) &nbsp
&nbsp


Post# 1188842 , Reply# 17 &nbsp 8/29/2023 at 18:53 by nmassman44 (Brooksville Florida) &nbsp
&nbsp



I find that using the extra high setting for spin is kinda overkill since high speed , for me, is plenty fast at 1100 rpms. I find that using the extra high spin speed only adds more time and the clothes look a tad weary when I take them out. Not to mention the wrinkling that even the dryer has an issue with.
Post# 1188844 , Reply# 18 &nbsp 8/29/2023 at 19:30 by RyneR1988 (Indianapolis) &nbsp
&nbsp



This has been an informative thread for me because likely something like the LG 4000 model will be my next washer assuming it's still available when I need one.

I did not know, for instance, that Turbo Wash is automatically selected on Normal. That's really helpful information. Are there other cycles where it's automatically selected? Also, it would seem that Bright Whites is a good alternative to wash towels on because Towels is really long, even if one has all colored towels as I do. Is this correct, @nmassman44?

Is Normal just as it is, without extra options, a good idea for everyday street clothes? In my case this is mostly athleisure, t-shirts, the occasional blue jeans or dockers. Not many delicates in this house, nor really dirty farm clothes. It would seem that I could get away with mostly using the cycle dial and not having to monkey with the touch screen much, which would be great given my visual limitations.
Post# 1188845 , Reply# 19 &nbsp 8/29/2023 at 20:16 by appnut (TX) &nbsp
&nbsp



Mike, I only use Extra High on Normal/downloaded denim when washing towels, which I use that cycle for the extra hot water capability since I think 112F is pathetic for hot water and I select lightest soil that gives me about a 45 minute wash phase for extra hot which gets me to about 140 degrees. And with the extra high, I get about an 18-20 minute final spin. And it's only used for towels. Also, I have discovered that putting big load of towels in dryer and using default settings on towels rather than normal dry cycle, the towels actually dry faster. And my towel loads are the same for each load each load I have for towels. I even add the 6-8 cups of water to the tub before I put in the load, tricks the washer into thinking it's a super big load and adds more water.
Post# 1188853 , Reply# 20 &nbsp 8/29/2023 at 23:07 by mark_wpduet (Lexington KY) &nbsp
&nbsp



OK...Yesterday.. I watched a video of a guy doing a 35 pound load in his LG (but it was a square door LG that looks like it was from a few years ago. (not 360 turbo wash) but just turbo wash... He used prewash, heavy duty, max soil, 5 rinses (he selected max extra rinses... I was cringing because I thought he overloaded it but the drum was so big that even though it was overloaded, it still washed well..but the cycle was 3:30 (but he said that was 2 weeks of laundry in one load and he didn't care about the time) He seemed to understand laundry as he talked for a long time about different laundry stuff for the first few minutes.. but he just put everything in and didn't bother to separate anything...which made me wonder.. He also has both hot and cold coming from his water heater (not sure how that's possible) but with that you would get NOTHING but hot washes AND rinses (LOL)

But here's the thing...After each drain, it spun and spray rinsed for a LONG time.. I felt like it was a solid minute of spray rinse...I'm almost sure the new ones don't do that...(See what happens when you wait???) A great option that was available is no longer available) CLICK HERE TO GO TO mark_wpduet's LINK
Post# 1188871 , Reply# 22 &nbsp 8/30/2023 at 09:31 by appnut (TX) &nbsp
&nbsp


Post# 1188879 , Reply# 23 &nbsp 8/30/2023 at 11:56 by mark_wpduet (Lexington KY) &nbsp
&nbsp



sometimes I'm terrified that when the time comes for me to have to get a new washer...there's going to be nothing on the market I want...as it stands it's already slim pickings. I have a suspicion my duet is going to last a few more years...unless the control board goes... I don't understand how it can just keep going.
Post# 1188886 , Reply# 24 &nbsp 8/30/2023 at 12:28 by appnut (TX) &nbsp
&nbsp


Post# 1188895 , Reply# 26 &nbsp 8/30/2023 at 14:17 by RyneR1988 (Indianapolis) &nbsp
&nbsp
Reply #20



See what happens when you wait???)

Yep, that's exactly what I'm afraid of about waiting too long and why I feel like I may have made a mistake getting the direct drive repaired instead of just buying something new. The DD might last too long now and by the time it finally breaks, there will be very limited options on the market that I'd both be interested in and can easily afford. On the flipside though I can't justify in my head getting rid of my current washer when it works just fine. It's a dilemma that's always sort of in the back of my mind, so I understand where you are coming from there, Mark.

Ryne
Post# 1188946 , Reply# 27 &nbsp 8/30/2023 at 23:54 by mark_wpduet (Lexington KY) &nbsp
&nbsp



Or maybe they will innovate more... Let's hope so...If it was, say 2017.. I would have predicted that no machine in 2023 would have a more water button.. so we could be totally wrong...but that 2019 square door LG had a long spray rinse.. that might be my favorite part... and it did it in all five rinses...from what I've seen, there is only one spray rinse with these and it lasts 7 seconds or something like that. So in 2023, you've basically LOST the spray rinse...at least from the cycles I've seen...there could be a longer one depending on what's selected...

My duet has never been glitchy...even when it spins it sounds like it purrs along (with the once in a while more shaky load (not violently shaky) but the occasional shakes more than usual.)

One thing that amazes me is when more water is added to these machines... it's like it does not take much before it's too much. The clothes lift and drop turns into a roll..I don't think the baffles in them are big enough for too much more water.

I'm so used to 1000 RPM spin that I may not use extra high spin in these if HIGH spin is 1000 RPM since it adds more time...I wonder if there's a huge difference between 1000 RPM and, say, 1300 RPM

I wonder if anyone at LG reads these? If they do... please consider bringing back the longer spray rinse in future models without taking away true rinses.. and make sure that all cycles spin between rinses (well, maybe except for delicate)...
Post# 1188958 , Reply# 28 &nbsp 8/31/2023 at 07:44 by lakewebsterkid (Dayton, Ohio) &nbsp
&nbsp
Spray rinse

mark_wpduet, the 'High' setting on Normal cycle will perform a final spin of anywhere from 1100-1255 RPM for only about 1-2 minutes. Whereas the 'Extra High" setting adds anywhere from 8-14 minutes of spinning at that speed. IF you need something washed quickly, this would be sufficient, however a full load of laundry is not ideal. My Duet was programmed so that the spin setting purely changed the spin RPM, which I preferred. However, at least on my Kenmore, the spin RPM is highly variable. Last week I did a load of 4 pairs of jeans and 4 t-shirts and the machine decided to do the 1255 RPM spin. Though, if I have a large load of towels, washcloths, and bathmat, the machine usually will do a 1129 RPM spin. No ramping up for the last minute or anything. Spin performance is still great, but it's not at all what I was used to.

The interim spin with TurboWash is also too short and at too low of an RPM now. The older models would spin up to nearly 1000 RPM after the long spray, however, now they are lucky to spin to any more than 400 RPM and the interim spin is done. Plus, the drain pump stops as the machine ramps down, so there is still sudsy water in the sump that is used for the rinse. Not sure if they avoid the higher speed and longer duration to avoid sudslocks, or purely are doing it for time purposes. Since the water level in the rinse is significantly higher, I know they aren't doing it for efficiency. Though, I do believe the entire concept of TurboWash is efficiency driven on the Normal and Heavy Duty cycles. If an 8 pound load can be washed in 8-9 gallons of water, and the option can not be turned off, there is a specific reason why. CR would initially test TurboWash machines with the option turned OFF, as they do not run additional options or features for their testing cycles. Thats just my opinion on it though.


Post# 1188967 , Reply# 29 &nbsp 8/31/2023 at 10:11 by appnut (TX) &nbsp
&nbsp
LG Normal Cycle spray rinse.



Mark, the former member who provided me with all the info he gave me said spin sprays have to have 600 rpm for the spray to activate. I've clocked that watching rpm numbers and it is true. Here ius the sequence for the 1st rinse on Normal (and bear in mind htis is the only rinse on Normal)For average loads, it will get up to the spin speed to do spin spray. The machine slows down to distribution speed and begins adding more water for a bit and then ramps up to about 25-40 rpms and spins with all that water surging through the load. After about a minute or two, the tub stops spinning alltogether. Then additionmal water is added and it ends up being quite a deep amount of water and tumbles for another minute or two. Then drains and goes into final spin. This sequence is only for Normal cycle. Now if the load is a heavy load or the machine senses a lot of suds, it wwill attempt to try to spin spray a couple of times and will then give up and just begin to fill with water for the rinse. It doesn't do the distribution spin speed with waater surging through the clcothes. This rinse is the exception for the following. All other spin spray sequences will do the spray. And continuese to spin for about 30 seconds and ramping up to whatever speed. then the spinning stops. The pump then puimps out all the water that's in the sump before the machine begins to fill for each rinse. So it does attempt to remove as much sudsy water as possible.
Post# 1188980 , Reply# 30 &nbsp 8/31/2023 at 14:50 by pumper (SE Wisconsin) &nbsp
&nbsp
First Load!


Post# 1188982 , Reply# 31 &nbsp 8/31/2023 at 15:16 by nmassman44 (Brooksville Florida) &nbsp
&nbsp



If you used the Normal cycle , then yes it does not do a final tumble to loosen the load from the walls of the drum. Bright Whites does do a final tumble. You will find that on Normal, Bright Whites and Heavy Duty that Turbowash cannot be deselected. Delicates one cannot use Turbowash as well. I was doing a small load of grungy towels on Heavy Duty using Ex Hot , 2 ex rinses and the cycle time was 1:40. This washer is very quiet, the most you will hear is the drain pump doing its thing and the low hum of the Turbowash pump when that is going. Spin sounds like a flying saucer at least to me it does and tumbling is silent except for water and clothes movement.
Post# 1189026 , Reply# 32 &nbsp 8/31/2023 at 23:06 by powerfin64 (Yakima, Washington) &nbsp
&nbsp



Bob is correct with that description of the sequence on the normal cycle. but that is only when a cycle has AI included with it.
Not all cycles have AI included, downloaded cycles as well.
I don't use the normal cycle, but other cycles that are very close in the wash/rinse actions once in a while, from the downloaded cycles.
Post# 1189125 , Reply# 34 &nbsp 9/1/2023 at 20:46 by nmassman44 (Brooksville Florida) &nbsp
&nbsp



On the 4000 that I have AI is only on Bright Whites and Normal. No other cycles use it. My washer connects to the internet and sometimes LG will send out an update for the machine. I have almost every LG alppliance that I have is connected to the internet thru the ThinQ app. That app is very handy I might add. We just bought an LG OLED TV that is also connected. The only thing not connected is the microwave oven. Washer, Dryer, Dishwasher, Stove and Fridge all connected plus TV.
Post# 1189128 , Reply# 35 &nbsp 9/1/2023 at 21:38 by powerfin64 (Yakima, Washington) &nbsp
&nbsp



I agree the ThinQ app is very handy, I use it a lot. The washer and dryer are the only ones connected to it.
Yes, Normal and Bright whites are the only cycles on the dial that have AI.
Have you looked to see on the downloaded cycles which ones have AI?
I'm pretty sure yours have the same cycles as mine and use AI also. I like and use some of the downloaded cycles on a regular basis. very happy with my machines.
I'll video chat with my other half, my phone will go off, he'll say which machine is it this time?? I just give a big smile..
Post# 1189142 , Reply# 36 &nbsp 9/1/2023 at 23:57 by appnut (TX) &nbsp
&nbsp



Some of the downloaded cycles are based on the Normal Cycle or Heavy Duty. They are Denim, Kids Wear, Sweat Stains, Large Load, and X Large Load. These cycles also have AI activated for them too. I have Denim downloaded to my washer and AI is activated for all soil levels, including ex. heavy. I can also turn Tubro Wash on or off on Denim.
Post# 1189145 , Reply# 37 &nbsp 9/2/2023 at 02:58 by mark_wpduet (Lexington KY) &nbsp
&nbsp


Post# 1189153 , Reply# 38 &nbsp 9/2/2023 at 09:54 by appnut (TX) &nbsp
&nbsp



Mark, honestly I've not been able to see what AI does with the washer. The dryer, it causes the heat level to gradually reduce as the load dries kind of like Kenmore old Soft Heat. Up until about 2 months ago, I'd been using Normal to dry my towels. My towel loads consist of the same items for each of the 3 or 4 loads of towels I do. The electrical usage graph is different between Normal and the Towels cycle. I have found a certain tow4el load will take an hour & 3 to 6 minutes on Normal and is about 53 to 55 minutes on Towels. So Normal takes 10-15 minutes longer. The latest models only have one specific AI-based cycle and it's called AI Wash. I'll never use it as it only goes as high as warm and that is pissy 90F at most.

Post# 1189156 , Reply# 39 &nbsp 9/2/2023 at 11:49 by Logixx (Germany) &nbsp
&nbsp



What AI does two things: LG's marketing employees earn money and people buy their appliances because... well, it's got that AI. And with HI (human intelligence) on the decline, I guess AI is on the rise.

Realistically, I don't see the revolution. Miele has had washers that would adapt every parameter of the Cotton/Normal cycle to the sensed load many, many years ago. So did Electrolux with their combined Cotton/Perm Press cycle. Heck, even my 12-year-old Duet will adapt the Mixed Load cycle. Fisher&Paykel had fabric sensing for... decades? The only difference is that, back then, the term AI didn't exist.
Post# 1189167 , Reply# 41 &nbsp 9/2/2023 at 14:55 by RyneR1988 (Indianapolis) &nbsp
&nbsp



As I understand AI, it allows for all items in mixed loads to be washed properly. Take an entire load of different types of cottons, jeans, t-shirts, lighter pants, socks, etc. All might do well on a normal wash but require slightly different agitation profiles so the washer senses all those items in the load and adjusts accordingly.

Think that's more or less what Henrick was saying in reply above.

Ryne
Post# 1189175 , Reply# 43 &nbsp 9/2/2023 at 15:43 by nmassman44 (Brooksville Florida) &nbsp
&nbsp



AI changes the parameters of the cycle based on what the load is. I use Bright Whites for towels and it will change the wash times based on soil level selected and how much water is being absorbed by the load. It also senses load size and determines what is he best approach to spin speeds. I have seen it add rinses based on if there is more suds left over in a load. I always add an extra rinse to every cycle and set the soil levels to above Normal and below Heavy except pn Bright Whites and that will be set to Heavy based on what I am washing. AI in the Normal cycle is rather interesting since that cycle is the stingiest with water during wash and it gives plenty of water for rinsing. I use that cycle for colors...shirts, shorts, nightwear and during the winter , jeans. Towels are washed on that cycle on occasion and it will use much more water for washing and even more for rinsing up to the bottom lip of the drum and then some.
AI is not some gimmick, I did think the same thing but after seeing it in action I am glad that I have it. The dryer uses it on Normal cycle and I use that cycle for everything. My set is out in my laundry shed and has plenty of outside air to use. When its less humid like in the Fall, Winter and Spring times here in FL the dryer will fly thru a load. In fact the dryer often times is done way before the washer is. During the summer and this ungodly humidity that we are having the dryer will adjust to it but still the cycles clock in at a reasonable time. The Whirlpool dryer that I had for a short time had issues being out there and often times a load would be bone dry before even moving the dial. And this was a an Electronic Sensor classic Whirlpool. Whirlpool has cheapened their products and it shows and this dryer was not quiet like the Kenmore I had years ago.
Post# 1189190 , Reply# 44 &nbsp 9/2/2023 at 18:58 by mark_wpduet (Lexington KY) &nbsp
&nbsp



interesting...It would be really cool to have a washer that can correct users mistakes...the only thing it couldn't do is correct, say, if the user put way too large of a load in.

As long as the performance is there for washing/rinsing/spinning.

Can you imagine starting a load and choosing extra rinse if the AI decided (no, this load doesn't need another rinse) and skips it? Something like that would piss me off. I'm sure something like that could be in our future LOL
Post# 1189492 , Reply# 45 &nbsp 9/6/2023 at 20:21 by pumper (SE Wisconsin) &nbsp
&nbsp
AI Taking Over



I've washed a couple loads on the normal cycle. I selected "Low" spin speed as they were dress shirts and are hard enough to iron. I was shocked at how fast the low spin speed was (VERY wrinkled shirts) but after trying the quick cycle last night on low, it appears the AI overruled my spin speed selection on the normal cycle, even though the display allowed me to choose low. The spin speed on the quick cycle was actually a low spin speed, and didn't use AI.
Post# 1189493 , Reply# 46 &nbsp 9/6/2023 at 20:29 by DADoES (TX, U.S. of A.) &nbsp
&nbsp


Post# 1189498 , Reply# 47 &nbsp 9/6/2023 at 21:47 by Launderess (Quiet Please, There´s a Lady on Stage) &nbsp
&nbsp



It seems counter intuitive but on many modern washing machines "Normal" is the last cycle one should choose.

At least in USA "Normal" is cycle tested for energy use and ratings. US government mandates (IIRC) as such so named cycles have parameters that largely or wholly cannot be adjusted by consumer. This is part of reason washing machines now have entire catalog of options; everything from dress shirts to diapers.


Can you put your "Normal" cycle into "rinse hold" or otherwise stop it from going into final spin at end of last rinse? From there choose something such as "short spin" or spin cycle with lower rpms.
Post# 1189545 , Reply# 48 &nbsp 9/7/2023 at 15:19 by pumper (SE Wisconsin) &nbsp
&nbsp


Post# 1189548 , Reply# 49 &nbsp 9/7/2023 at 15:55 by appnut (TX) &nbsp
&nbsp


Post# 1189550 , Reply# 50 &nbsp 9/7/2023 at 16:56 by Logixx (Germany) &nbsp
&nbsp


Post# 1189558 , Reply# 51 &nbsp 9/7/2023 at 18:18 by appnut (TX) &nbsp
&nbsp


Post# 1189605 , Reply# 52 &nbsp 9/8/2023 at 11:35 by mark_wpduet (Lexington KY) &nbsp
&nbsp


Post# 1190139 , Reply# 54 &nbsp 9/17/2023 at 12:40 by mark_wpduet (Lexington KY) &nbsp
&nbsp



So today I noticed a new LG video someone posted with the normal cycle. Not sure which model..It was just normal cycle, turbo wash, no extra rinse.

I gotta say...the ONE rinse was pretty freaking amazing.. after the wash, there was a spin (I guess it was OK) it didn't seem super fast. I guess more adequate would be the word. Then the water starts to come in for the rinse, but it kept slowly spinning (very similar to my duet) but faster and LONGER and it fills with a good amount of water for the rinse (that's what I love about LG) they use more water for rinses than the wash, where most others use the same amount...I'm almost sure it uses MORE water than even my 2005 duet in the rinse

anyway, I felt like it did that for a solid 3 or 4 minutes...then it stopped and started tumbling and water splashing all over the place.. (and this is with NO modification) then the final spin. I think the total time was like 30 to 35 min's

I've always said to avoid normal cycles but in this case I might have to rethink that. Of course, I would do at LEAST 2 rinses
Post# 1190140 , Reply# 55 &nbsp 9/17/2023 at 12:52 by appnut (TX) &nbsp
&nbsp



Mark you observation is correct. I've tried to describe that sequence before. That initial spin doesn't drain residual water after the spin spray on Normal. It simmply keeps adding water as you observed. Thus, I add at least 1 extra rinse. Hot for this cycle is relegated to 95F max and warm is 84 to 86F, even cooler in wintertime. I'll use this cycle for towels, extra hot, lightest soil level (to get wash temp to between 135F & 140F and maximum of 4 rinses and extra high spin speeed that gives me a 20 minute 1110 rpm spin. In winter time I'll up soil level by one or to levels to allow a bit longer water heating. I may experiement this winter with using sanitary and different soil levels, but the final spin is only about 6-8 minutes. I've only gotten to see extra high above 1100 rpms once or twice in the time I"ve had the washer. One time was 1120 and another time was 1130.
Post# 1190141 , Reply# 56 &nbsp 9/17/2023 at 13:43 by mark_wpduet (Lexington KY) &nbsp
&nbsp



I wonder what the engineers were thinking with that first spin not draining residual wash water? What state are the towels in after spinning for that long. Good lord. 20 min's at over 1100 rpm? They must be barely wet..

So if you choose extra high spin speed... you're stuck with it being a full 20 min's? What if you don't want it to spin that freaking long? I suspect there is no modification for that...for example: I can't control how long mine spins.. just the spin speed itself.. Probably the same.
Post# 1190142 , Reply# 57 &nbsp 9/17/2023 at 13:53 by Logixx (Germany) &nbsp
&nbsp


Post# 1190143 , Reply# 58 &nbsp 9/17/2023 at 13:56 by Logixx (Germany) &nbsp
&nbsp


Post# 1190146 , Reply# 59 &nbsp 9/17/2023 at 14:06 by appnut (TX) &nbsp
&nbsp


Post# 1190156 , Reply# 61 &nbsp 9/17/2023 at 16:43 by Logixx (Germany) &nbsp
&nbsp


Post# 1190192 , Reply# 62 &nbsp 9/17/2023 at 23:51 by mark_wpduet (Lexington KY) &nbsp
&nbsp



This is the way all of my laundry loads looks like...........BARELY ever any suds.. the only time I see actual suds (not much even then) is if it's a really small load. We have pretty hard water...not the hardest water in the country but still hard.

I think there was detergent in there. At the very end of the spin rinse you can see suds

Wow - I wish I could time travel and go back when those Neptune's were being sold and buy one and bring it back to present day (LOL) It would BUG the absolute crap out of me though that you can't see what's going on.

About the LG... I'm assuming the interim spins are stronger with the towels cycle (that's just a guess)

@ Logixx (yep that's the video) I was responding to someone else on there who said they loved this LG but they opted from an Electrolux instead.. I told them the only thing I hate about Elux's is they have no pump access door... which is ridiculous.

Post# 1190194 , Reply# 63 &nbsp 9/18/2023 at 00:39 by petek (Ontari ari ari O ) &nbsp
&nbsp



Suds don't do anything anyways. THey're only there for the visuals pretty much because people erroneously think that if there aren't any suds the detergent isn't any good. Hence why el cheapo detergents probably contain a lot more sudsing ingredients to make up for the amount of water and poor ingredients they contain.
Post# 1190195 , Reply# 64 &nbsp 9/18/2023 at 00:44 by appnut (TX) &nbsp
&nbsp

Checkrate/Likes

&nbsp

3

&nbsp &nbsp




Mark, the Normal Cycle is the only cycle with this quirky first spin spray rinse sequence. All other cycles full drain residual water after the first spray rinse. All other cycle perform a usual/typical spray rinse sequence. As stated, I typically add one extra rinse on each load. Now towels, I max out to having a total of 4 rinses, no ifs ands or buts.
Post# 1190256 , Reply# 66 &nbsp 9/19/2023 at 00:55 by mark_wpduet (Lexington KY) &nbsp
&nbsp


Post# 1190783 , Reply# 67 &nbsp 9/28/2023 at 04:28 by Logixx (Germany) &nbsp
&nbsp


Post# 1190784 , Reply# 68 &nbsp 9/28/2023 at 04:31 by Logixx (Germany) &nbsp
&nbsp



Reminds of of the results in the German consumer magazine's test, where the concrete weight on the tested washer broke off. That was testing... on the actual product.
---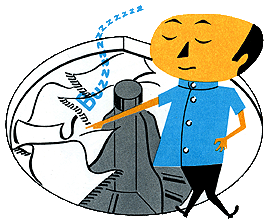 Comes to the Rescue!

The Discuss-o-Mat has stopped, buzzer is sounding!!!
If you would like to reply to this thread please log-in...