Thread Number: 93936 / Tag: Modern Automatic Washers
Miele WXD160 Extra Rinse function?
[Down to Last]
Cool Washer Stuff on Amazon:
scroll >>> for more items
Post# 1186077 &nbsp 7/28/2023 at 16:53 by Labboy (SD, CA) &nbsp
&nbsp



I'm a bit confused about selecting Extra Rinse. The program chart discusses how cycles can have a variable number of rinses. It also has a footnote which says "An additional rinse is carried out if the ExtraRinse extra option has been selected." However, there is no Extra Rinse extra option. Another section of the manual also mentions it but there is no option on the display. Settings only allows you to increase the rinse water level but not add an additional rinse.

What am I missing?

Bob

Post# 1186104 , Reply# 1 &nbsp 7/28/2023 at 21:06 by Launderess (Quiet Please, There´s a Lady on Stage) &nbsp
&nbsp

Checkrate/Likes

&nbsp

2

&nbsp &nbsp




IIRC "Extra Rinse" will occur in certain cycles if final spin cancel option is enabled. That is if you set washer not to spin after final rinse it will add an extra rinse (again for certain cycles). After final rinse is complete water is drained and machine does "anti-crease" spin rhythm.

This is spelled out on page 30 of owners manual.

avblinq.avbportal.com/assets/pro...

There are many threads in archives about Miele W1 and T1 range, lots of useful information contained therein...

www.automaticwasher.org/c...

www.automaticwasher.org/cgi-bin/...

Finally have to give bit of bad news; options you wish (extra rinse and some others) are not enabled on WXD160WCS, but are on higher level washers such as WWH 660 (models with Twin Dos)

www.mieleusa.com/pmedia/Z...

It seems Miele removed, disabled or modified certain options with base level W1 washers as opposed to more fully featured higher end units.
Post# 1186149 , Reply# 3 &nbsp 7/29/2023 at 08:55 by labboy (SD, CA) &nbsp
&nbsp

Checkrate/Likes

&nbsp

1

&nbsp &nbsp




Thanks for this info Launderess! I am super happy with the rinsing as is with being able to set Max Rinse Level so this is not an issue for me. I also have a good workaround if I need it using the Proof cycle which gives a warm fill/agitate and spin so it is fine. I could use that as Rinse/Spin or as a Prewash if I needed it...like what I did with Rinse/Spin on the LG.

I looked at the next higher model with TwinDos but had no interest in that option. I'd rather dose my own laundry and it seemed a waste (to me) to get a feature I didn't really care for.

Bob
Post# 1186193 , Reply# 8 &nbsp 7/29/2023 at 19:01 by Launderess (Quiet Please, There´s a Lady on Stage) &nbsp
&nbsp



"Proofing" is nothing more than a rinse and spin cycle where special water proofing agents are added to water. Products used are meant to restore water repellency to out door kit, rain coats, etc....

www.diyfixit.co.uk/what-i...

Thus yes, "proofing" could easily substitute for "rinse and spin" as no law says one must use Miele's or anyone else's proofing agents. Long as machine dispenses water via fabric conditioner compartment one could use whatever fabric softener or other agent fancied.
---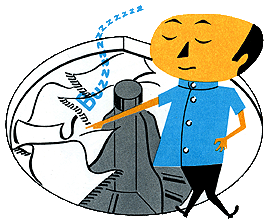 Comes to the Rescue!

The Discuss-o-Mat has stopped, buzzer is sounding!!!
If you would like to reply to this thread please log-in...